EDIT
New appointments feature women and professors from under-represented groups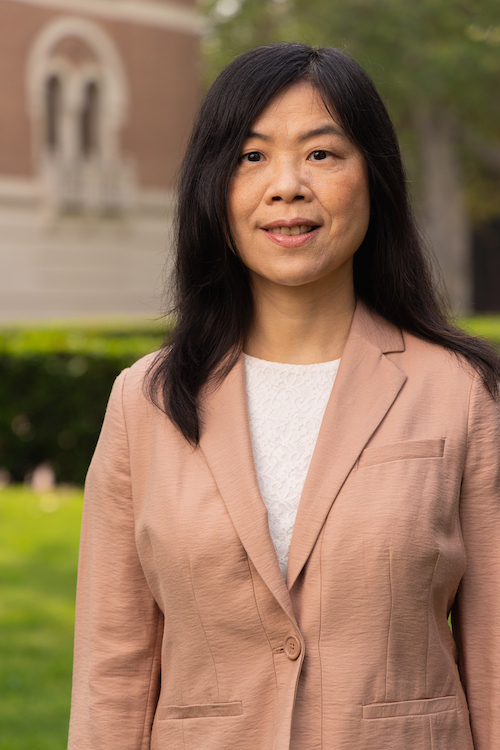 Less than a year after USC Marshall launched its Faculty Hiring Initiative the goals of which included significantly increasing faculty diversity, its recently announced appointments feature more new women professors than ever before as well as new faculty from under-represented backgrounds.
Of the 19 new full-time faculty members joining the Marshall and Leventhal Schools in the 2022-23 hiring cycle, 12 are women and three are from under-represented groups. All five new tenure-track faculty in the Department of Data Sciences and Operations are women, including one Latin-American female faculty.
"These are impressive numbers," said Sha Yang, vice dean for faculty and academic affairs and Ernest Hahn Professor of Marketing. "It's showing that our strategy is working. But we have a long way to go yet."
Marshall Dean Geoff Garrett laid out his Faculty Hiring Initiative in 2021 and has reinforced his intent with senior academic leaders in the school over the past year. "Geoff made a very specific goal to achieve gender parity in new appointments, and we all knew this was an important metric," said Yang.
Achieving gender parity in new faculty appointments is designed to match Marshall's achievements in reaching gender parity in first its full-time MBA and now its undergraduate entering classes. It is one dimension of the inclusive excellence that Marshall is committed to achieving by increasing faculty diversity.