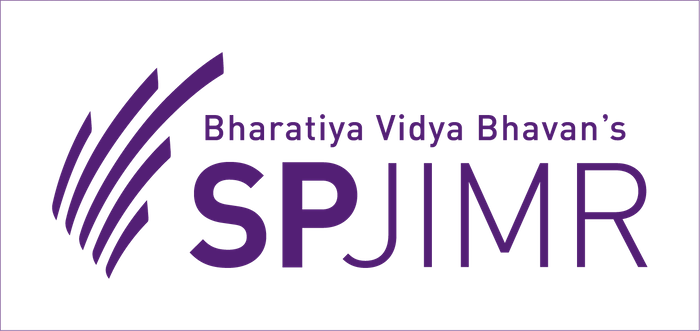 USC Marshall has signed an agreement to open a degree program with India's SP Jain Institute of Management and Research (SPJIMR).
The agreement is just the latest accomplishment in Marshall's longtime strategy of expanding its global opportunities and partnerships.
"Marshall has long been a leader in global business education," said Marshall Dean Geoff Garrett. "This partnership opens up new possibilities for the school in India – the largest and arguably most dynamic emerging market in the world.
"International collaborations involving degrees always require heavy lifting. This creative partnership offers the best of both worlds – a unique Indian pathway to a Marshall degree."
A Relationship for Broad Collaboration
The memorandum of understanding establishes the relationship for students coming from SPJIMR to take classes, receive credit, and potentially graduate from USC Marshall's Master of Science in Global Supply Chain Management program (MSGSCM).
The relationship also creates a much broader collaboration between the two institutions, including certificate opportunities, business delegations, and collaborative research for the Randall R. Kendrick Institute of Global Supply Chain Management, according to Nick Vyas, executive director for the Kendrick Institute and professor of data sciences and operations.
In a reflection of the current realities of international engagement, the virtual signing of the MOU took place via an early-morning Zoom meeting between officials from both schools in late November.
"This journey started about nine years ago," said Vyas. "And this particular element about six years ago. I am thrilled we're here moving forward on this initiative. It is establishing the beginning of many good things to come. And we can use this as a prototype for collaboration going forward."
Rex Kovacevich, assistant vice dean for graduate programs and professor of clinical marketing, thanked the assembled school officials for their patience and praised Dean Garrett for providing the needed push to get the agreement signed and operational.
"Strong leadership is part of the formula for success," he said. "Speaking on behalf of the specialized master's degree programs, great programs need great students."
Dr. Varun Nagaraj, Dean of SP Jain Institute of Management and Research (SPJIMR) in Mumbai, expressed his excitement with the signing. "I am sure this Golden State program will be popular with our students," he said. "We are looking forward to future collaborations beyond this as well. There are all kinds of possible two-way interactions that will benefit all of our students."
The agreement with SPJIMR also becomes part of the larger global strategy of the University of Southern California.
"This is a culmination of a partnership that came together over time," said Anthony Bailey, vice president for strategic and global initiatives at USC. "Two great port cities—Los Angeles and Mumbai—global supply chain and logistics: this is the moment. And all of this coming together along with the RECENT NAMING GIFT. We could not be more excited about this partnership."
"India is key to the future of USC's global strategy," Bailey continued. "And this program is the international student 2.0 model. It's a vanguard moment."
Vyas expressed his gratitude to a number of his colleagues for helping make the idea of a collaboration between the two schools a reality.
"I must thank Professors Nandini Rajagopalan, Gareth James, Shantanu Dutta, Greys Sošic and Suh-Pyng Ku for their ongoing support and encouragement," he said. "As Rex said, strong leadership is a key to success."