EDIT
Nick Vyas
Founding Director Randall R. Kendrick Global Supply Chain Institute
Academic Director MS Global Supply Chain Management
Associate Professor of Clinical Data Sciences and Operations
Dr. Nick Vyas, a practitioner in operations management and organizational excellence through the application of Blended Quality Management, AI, ML, RPA, Blockchain, and Data Analytics received his Doctor of Education from USC with his published dissertation on Conceptualization of Higher Education Excellence System (HEES): Use of Advance Data Analytics and Blended Quality Management.
A Subject Matter Expert in End-to-End Global Supply Chain Management (GSCM), Vyas has led business transformation for fortune 100 companies. As USC CGSCM's Executive Director/ Co-founder, Director of MS GSCM and as an Assistant Professor, he was presented with the Golden Apple Award for teaching excellence and recognized as a "Supply Chain Leader" for the APICS Excellence Awards. As a thought leader, he speaks at conferences on global trade, disruptive technology and GSCM.
Vyas serves to make GSCM education accessible through the Gift of Knowledge scholarship at USC MS GSCM program and Supply Chain Professionals without Borders. Working closely with students, Vyas consulted for over 25 global operations across various sectors. He integrated technology and directed teams that both optimized speed-to-market and managed cost/quality.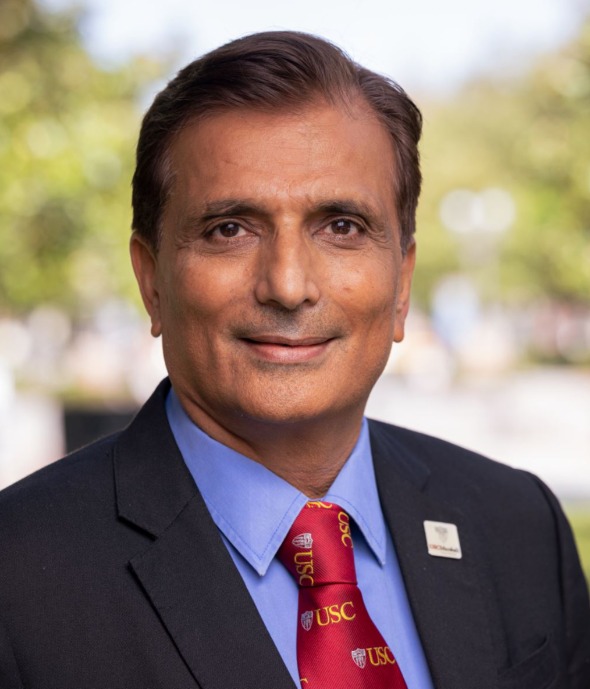 Departments
Data Sciences + Operations
Centers + Institutes
Randall R. Kendrick Global Supply Chain Institute