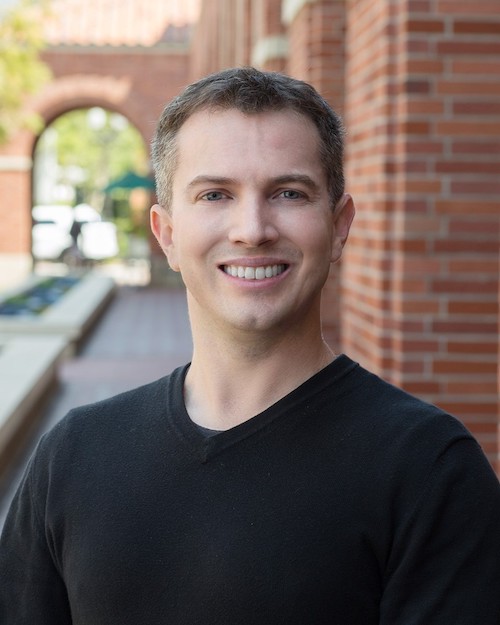 USC Marshall Lecturer of Entrepreneurship Glenn Fox has long established that gratitude has a role in the modern workplace based on his neuroscience research. But the more he researches entrepreneurial and management science, the better the news becomes.
Now some of his neuroscience findings have been combined with business research into a case study and classroom exercise, with the intention of helping student entrepreneurs understand the power of organizations that are infused with gratitude.
"My hope is to help students learn and apply mindset skills that will give them insights into how quickly culture is established in startups and other organizations," said Fox, who holds a Ph.D. in neuroscience and is a lecturer for the Lloyd Greif Center for Entrepreneurial Studies. "The exercise within the study will give students the opportunity to couple gratitude with accountability to create a thriving team."
The case study: "Profit with Gratitude: Building the Foundations of a Grateful Organization," written with Case Fellow Rebecca Castillo, is newly published by the Greif Center Case Program and is available through Harvard Business Publishing, and the Case Centre. 
The case aims to show students where gratitude fits into building an organization. It also features an exercise that calls for students to imagine the "next big fitness trend," working in teams to ideate and pitch an innovate workout or dance craze for the fictional Action Potential Enterprise (APE). [Action potentials are how the brain communicates, according to Fox. So the name is a bit of a wink toward the science behind the learnings].
"We built this to be a fun and modern learning experience," said Fox. "Everyone will recognize the references we pull."
Gratitude is Good for Business
Fox says the case study is most closely related to his research, which has looked at gratitude through a number of lenses.
"The case study itself was an opportunity to blend my neuroscience research on gratitude with emerging organizational and management theories about gratitude and workplace culture," he said. "The hands-on learning element is more closely related to my mindset work."
The key takeaway? Gratitude is not a "fluffy" word when it comes to building strong startups.
"My hope is for any professor who runs this exercise in class is that they'll have a lot of fun and find some great discussion points," said Fox. "And I hope students will see that there are ways to build companies imbued with gratitude that create high functioning and high performing teams."
Read more about the Greif Center Case Program case collection.