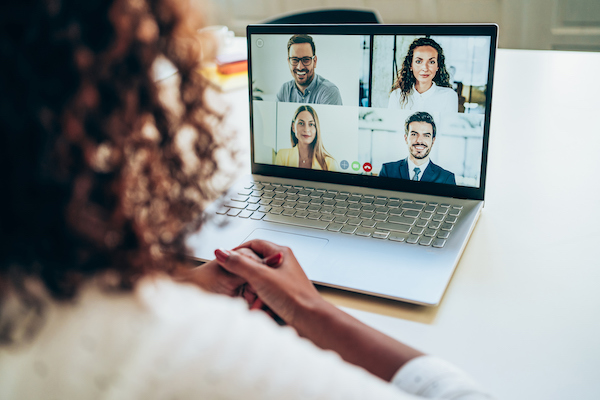 USC Marshall's Online MBA program has been ranked the top such program in the country for 2022 by Poets & Quants, an online publication covering business school news.
It's the second time USC Marshall's program has been ranked number one—it made the top spot for 2019. This year, it jumped from the number three spot in 2021.
Marshall's online MBA—known internally as OMBA—first launched in 2015 and was earning recognition from the start.
As online MBA programs become more popular, more schools are vying to be ranked, according to Poets & Quants. 52 schools sent in information for the rankings in 2021 compared with only 47 the previous year and 35 the year prior to that.
"I would like to commend the USC Marshall Online MBA faculty and staff who work tirelessly to create a positive student experience that positions students for success and accelerates their careers," said OMBA Academic Director Miriam Burgos, who is also an associate professor of clinical marketing. "I also commend our students, who balance so many priorities successfully and are so deeply committed to their education in the OMBA Program."
Long a Leader
The Marshall School has long been a leader in online education.
"Marshall's early and continuing investment in instructional designers and in-house production enhances all of Marshall's programs," said Patricia Mills, vice dean of teaching and innovation. "And in particular, it helps create the top experience that online students expect."
Marshall's existing robust online infrastructure helped it make the transition to all-online learning during the pandemic quarantine in Spring 2020. While campus reopened in the fall of 2021, the learnings remained. 
"The pandemic has shown that online course delivery is very effective, and maybe at times even more effective, in helping students meet their program's learning objectives and practicing leadership and management skills virtually," said Philip Griego, assistant dean for online learning.
The USC Marshall OMBA program, he said, is defined by its thematic curriculum, the strength of its faculty—86 percent of whom are full time professors, with 36 percent being tenured—and the strength of the Trojan Family Network.