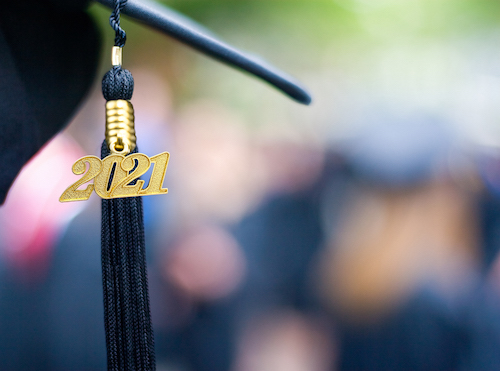 The USC Marshall School of Business and the USC Leventhal School of Accounting welcome 16 faculty members for the 2021-22 academic year. Two additional faculty will join in 2022. These teacher/scholars join seven departments at Marshall, bringing with them education and experience from top institutions such as Harvard, Cornell, and the Wharton School.
Among them are distinguished scholars at the top of their field, such as David Hirshleifer, a world-renowned financial economist and world leader in social and behavioral finance, and rising stars, like Angela Zhou, who will join Data Sciences and Operations after a year with the Foundations of Data Science Institute (FODSI) at the Simons Institute for the Theory of Computing at UC Berkeley.
Some already have Trojan ties. Stephanie Tully, a Marketing Science Institute Young Scholar who started her career at Marshall, returns to us from the Stanford Graduate School of Business. Adjunct instructors transitioning to the faculty include Lorena Martin with Data Sciences and Operations, Hovig Tchalian with the Lloyd Greif Center for Entrepreneurial Studies, and Michael C. Paranal, a Leventhal MBT graduate who has been teaching for the accounting school. Another Trojan, Rebecca Heino, taught for Georgetown University and then Columbia University after receiving her Ph.D. from the USC Annenberg School for Communication and Journalism.
"COVID caused us to get a later than normal start to our faculty recruiting campaign," said Marshall Deputy Dean Gareth James. "However, once we received authorization to start searches our departments did an amazing job of quickly identifying and attracting some amazing faculty. At both senior and junior levels, this year's recruiting season has been a spectacular success in terms of both the quantity and the quality of our new recruits."
Please welcome the following new members of the faculty:
Ayca Altintig, Associate Professor of Clinical Finance and Business Economics, Marshall
Ayca Altintig received her Ph.D. from Louisiana State University in 2005. She started her academic career as an assistant professor at Chapman University's Argyros School of Business before moving to Claremont Graduate University's Drucker School of Management in 2012. 
Her research follows two major paths: one in corporate finance and agency theory and the second in the interaction between finance and strategy/marketing, focusing on the effects of industry structure on financial performance. She has published extensively in a variety of finance, economics and marketing journals, including the Journal of Business, Financial Management, Journal of Corporate Finance, Journal of Industrial Economics, and the Journal of Marketing. While joining the Marshall School in primarily a teaching capacity, Altintig remains active in research, with four papers under review and four more under development.
Altintig has taught a wide variety of finance classes, as well as travel classes for undergraduate students at Chapman University to New York City and Executive MBA classes to China and Vietnam. She has also taught internationally in many locations, including Prague, Linz and Istanbul. She received the Faculty of the Year Award at the Drucker School in 2014, 2018, and 2019.
Paromita Dubey, Assistant Professor of Data Sciences and Operations, Marshall
Paromita Dubey holds a Ph.D. in statistics from UC Davis and is currently concluding a year as a Stein Fellow at Stanford. She holds a bachelor's and master's degree in statistics from the Indian Statistical Institute, Kolkata.
Dubey's research interests lie at the interface of statistics and metric geometry and include developing broadly applicable statistical methods and inference for analyzing metric space valued data with applications in brain imaging studies, child neurological development, traffic network analysis, social network analysis, genetics, and microbiome data. Currently, she is working on contextual multi-armed bandit problems with non-Euclidean contexts with potential applications in online healthcare analytics. Dubey's research has already been published in top statistical outlets and has received numerous awards. She joins Marshall in Fall 2021.
Erin Frey, Assistant Professor of Management and Organization, Marshall
Erin Frey is currently a postdoctoral research fellow at the University of Virginia's Darden School of Business. She received her Ph.D. in organizational behavior from the Harvard Business School in 2018. Her dissertation was selected as a finalist for the 2017 INFORMS Dissertation Proposal Competition. 
Her research focuses on the aftermath of bad behavior in organizations, including examining how organizational members respond to and recover from transgressions, failures and challenges in organizations. She studies both the restorative responses that organizations take, as well as more traditional punitive responses to bad behavior, in a variety of organizational contexts, including in military settings and as part of the #MeToo movement. She has a sole-authored paper forthcoming at the Academy of Management Journal.
Rebecca (Becky) Heino, Professor of Clinical Management and Organization, Marshall
 Rebecca (Becky) Heino has spent the last 17 years on the faculty of first Georgetown University and then Columbia University. She received her Ph.D. here at USC from the Annenberg School for Communication and Journalism and worked with the Bennis Scholars program while completing her degree.  
Heino has taught a variety of courses on leadership and communication. She created a popular graduate elective called Critical Conversations that helps prepare leaders for dealing with challenging issues in a direct yet inclusive and respectful manner. She also developed an elective called the Reflective Leader. 
Her research focuses on the use of communication technologies within organizations and has appeared in outlets such as Organization Science and Communication Research. She has also led training for companies such as Boeing, the FBI, Pearson, and others.
David A. Hirshleifer, Professor of Finance and Business Economics, Marshall
David A. Hirshleifer is a world-renowned financial economist and the most recent president of the American Finance Association. He has served as editor of two of the top three finance journals (Journal of Financial Economics and Review of Financial Studies), has made seminal contributions to several areas in academic finance and economics, and is considered a world leader in social and behavioral finance. His academic record, with some 80 peer-reviewed articles garnering nearly 12,000 SSCI and nearly 50,000 Google scholar citations, places him in the highest echelons of the profession. 
Hirshleifer has co-authored at least two cornerstone papers, one on information cascades and one on the role played by overconfidence for investors of financial securities. Both continue to be highly relevant today despite being written more than 20 years ago and represent highly significant contributions.
His publications in the year 2020 alone include five in the top three finance journals (Journal of Finance (2), Journal of Financial Economics (2), Review of Financial Studies), another five in outlets just below the top three (Review of Finance, Journal of Financial and Quantitative Analysis (3), Review of Asset Pricing Studies), one in the Proceedings of the National Academy of Sciences and one in the Proceedings of the Royal Society B: Biological Sciences.
Hirshleifer earned his bachelor's degree in mathematics from UCLA, and his master's and a Ph.D. in economics from the University of Chicago. He was most recently the Merage Chair in Business Growth and Distinguished Professor of Finance and Economics at the Paul Merage School of Business, University of California, Irvine. Before joining UCI in 2006, Hirshleifer obtained tenure at the UCLA Anderson School of Management and held endowed-chaired positions at the University of Michigan Ross School of Business and the Ohio State University Fisher College of Business.
At the Marshall School, Hirshleifer will lead our ongoing initiative in social and behavioral finance and economics, offering related classes at the Ph.D., master's and undergraduate levels.
Alireza Kabirian, Associate Professor of Clinical Data Sciences and Operations, Marshall
Alireza Kabirian joins us from Case Western Reserve University where he was on the faculty at the Weatherhead School of Management. Previously he held academic appointments at the University of Alaska, Anchorage; California State University, Northridge; and UCLA. He completed his Ph.D. in industrial engineering-operations research at Iowa State University. 
 Kabirian's excellent teaching has been recognized with a number of awards, such as the Weatherhead Faculty Teaching Excellence Award (2017 and 2019) and Iowa State University Graduate Student Teaching Excellence Award. He has published several research articles and presented at conferences. He is a board member for Northeast Ohio Operational Excellence Forum, a community of professionals in lean operations, six sigma and continuous improvement that organizes workshops and networking events for its members.
 At CSU Northridge, he worked on developing the online program. As a faculty director of the Operations Research and Supply Chain Management Graduate Program at the Weatherhead School of Management, Kabirian reorganized the program—focusing on the supply chain management education, increasing its visibility, improving student recruitment, organizing orientation and advising to improve the student experience, revising the curriculum, and improving placement and alumni relations.
Erin Kaplan, Assistant Professor of Clinical Finance and Business Economics, Marshall
After receiving her Ph.D. in economics from the University of California, Santa Barbara, Kaplan spent two years in the Economics Department at the University of Pittsburgh before moving to Rhodes College in Memphis, Tenn. In Memphis, she also held an appointment in the Department of Preventive Medicine at the University of Tennessee Health Science Center fostering collaborations with researchers in healthcare and health services research. In 2018, she relocated to Los Angeles to support her spouse's career as a tenure-track assistant professor of medicine in the Keck School. Kaplan is currently a senior instructor in the Economics Department at Loyola Marymount University.
Her research interests span the fields of labor, health, education, and urban economics. These interests have led to cross-disciplinary collaboration with researchers in health sciences, public health and social work. Her research has been published in high-quality journals in both economics and health services research, including the American Economic Review (Papers and Proceedings), Economics and Human Biology and Annals of Internal Medicine.
Her initial teaching assignment at the Marshall School will be in our core undergraduate microeconomics class, ECON 351x. The FBE department has re-envisioned this class in a "flipped" framework with students meeting in person (or "synchronously") only once per week, learning the lecture material beforehand asynchronously through videos, discussion boards and assignments.
Stephen J. Lind, Associate Professor of Clinical Business Communication, Marshall
Stephen J. Lind earned his Ph.D. with distinction in rhetoric, communication and information design at Clemson University in South Carolina in 2013; his MA in speech communication at the University of Illinois, Urbana-Champaign and his BS summa cum laude in communication studies at Liberty University in Virginia.
In 2013, he joined Washington and Lee University in Virginia as a member of the business communication faculty and received tenure in 2020. His onsite and online teaching catalog for both graduate and undergraduate students spans a variety of topics, from Modern Professional Presentations to The Business of Entertainment. He also is well-versed in tech and media areas, from social media to merchandizing entertainment, to digital video for business. 
Aside from being the author of A Charlie Brown Religion: Exploring the Spiritual Life and Work of Charles M. Schulz (University of Mississippi Press), Lind's research presentations and publications underpin his expertise in organizational communication, particularly with a focus on (digital) marketing communication, media and video production. He has appeared as a featured television/radio/online guest on a variety of international, national and local outlets such as Forbes, The Atlantic and BBC Radio 4. 
Nikhil Malik, Assistant Professor of Marketing, Marshall
Nikhil Malik recently graduated with a Ph.D. in business technologies from the Tepper School of Business at Carnegie Mellon University. His research examines the economics of machine learning in the context of marketing and financial technologies.
His job market paper examines whether machine learning algorithms amplify or correct errors caused by initial estimation biases. Using data from Zillow's Zestimate, Malik structurally estimates sellers' payoffs undercurrent and counterfactual regimes. He finds that the algorithm becomes over-confident in its prediction accuracy and that market players rely on those predictions, which implies a feedback loop. As a result, Zillow's price estimating algorithms amplify pricing errors. Two of his other papers are in advanced rounds at Marketing Science and Management Science.
Prior to the pursuit of a Ph.D. at CMU, Malik worked as a data strategist for Goldman Sachs in Bangalore, India, where he employed machine learning to detect trader negligence and regulatory non-compliance, as well as developed credit and funding risk models for open derivative options.
Lorena Martin, Assistant Professor of Clinical Data Sciences and Operations, Marshall
Lorena Martin has been working as an adjunct professor of Data Sciences and Operations at Marshall. Prior to this appointment, she taught as an adjunct at Northwestern University, Florida International University, University of Miami and Keiser University. She completed her Ph.D. in exercise physiology with a specialization in statistics at the University of Miami, followed by postdoctoral fellowships in epidemiology, biostatistics and GIS spatial analysis at the Department of Family Medicine and Health, UC San Diego. 
At Marshall, she developed two new courses—Sports Performance Analytics for graduate students and Statistical Computing and Data Visualization in R and Tableau for undergraduates. She has published research articles in journals such as Sports and Exercise Medicine, Nature Cell Biology and Journal of Racial and Ethnic Health Disparities and presented her work at scientific meetings and conferences.  
Martin has held several industry positions, including director of high performance for the Seattle Mariners and director of sports performance analytics for the Los Angeles Lakers.
Alejandro Martínez-Marquina, Assistant Professor of Finance and Business Economics, Marshall
Alejandro Martínez-Marquina will join FBE's microeconomics group effective June 16, 2022, after completing a year as a Klarman Fellow at Cornell University. He is completing his Ph.D. in the Stanford University economics department, with a research focus on behavioral experimental economics and economic history.
He has co-authored two papers published or forthcoming in the American Economic Review, considered among the top general interest journals in economics. Martínez-Marquina's job market paper is at the intersection of behavioral finance and household finance. Using a novel experimental design where debt is randomly assigned, his paper shows that holding debt causes worse financial decisions: people with debt focus on debt repayments at the expense of more profitable opportunities.
Alex Miller, Assistant Professor of Marketing, Marshall
Alex Miller is currently a doctoral candidate in information systems at the Wharton School of Business. His dissertation examines the extent of p-hacking in e-commerce experimentation by firms. Before joining Wharton, Miller worked as a data scientist and in digital marketing.
Miller's papers are receiving interest from top journals in marketing and have earned him the best paper awards at leading conferences. His current research addresses issues in digital experimentation and algorithmic decision-making, particularly in the context of dynamic pricing systems. In a recent paper, Miller asks whether algorithmic-generated discounts affect consumer trust. He examined dozens of large-scale e-commerce pricing experiments to see how U.S. consumers respond to price discounts. He finds that, even if these algorithms use only anonymous online behavior, such as search history, the resultant discounts may favor wealthier consumers, leading to outcomes that are perceived as unfair. 
Michael C. Paranal, Assistant Professor of Clinical Accounting, Leventhal  
Michael C. Paranal comes to us with extensive experience in accounting, finance, and law. A licensed CPA, Paranal graduated from USC's MBT Program and joined the Business Tax Services and later the Transfer Pricing Team of Deloitte Tax LLP in Los Angeles. 
As a licensed lawyer in the United States and a solicitor in England and Wales, Paranal's work and research have focused on transatlantic and comparative capital markets and financial regulations. He served as a member of the Division of Enforcement for the U.S. Securities and Exchange Commission, and later as a finance lawyer under the Directorate-General Services for the European Central Bank. He also worked as part of the Capital Markets team of Latham & Watkins in London. Most recently, he served as the U.S. Director for Advisory for commercial real estate company Unibail-Rodamco-Westfield, where he was at the helm of advising key transactions and strategic initiatives for the company in the United States. 
Paranal has been invited to teach at various U.S. and international institutions, including Goethe University (Germany), Universitat Leipzig (Germany), University College Dublin (Ireland) and the University of St. Gallen (Switzerland), as well as the University of Pennsylvania and Miami University. He was an adjunct professor for USC's MBT Program before joining our Leventhal faculty full-time. 
Shane Shepherd, Assistant Professor of Clinical Finance and Business Economics, Marshall
After receiving his Ph.D. in finance from UCLA in 2007, Shane Shepherd joined Research Affiliates LLC, a quantitative investment management firm. Starting as a senior researcher, he served as head of Strategy Management, head of Fixed Income Research and head of Macro Research, before becoming a partner and director of research. During this time, he continued to publish in practitioner journals while teaching part-time at UCLA Anderson and California State University, Long Beach. 
Shepherd's investment management experience focused on quantitative research in the financial markets across asset classes with the goal of creating innovative investment products and subsequent portfolio management. As these products grew in the marketplace, he spent a significant amount of time speaking in front of clients as a product specialist and presenting at conferences.
Given this experience, FBE has asked Shepherd to lead our undergraduate and graduate Student Investment Funds, currently managing approximately $13 million of USC endowment funds. In addition, his initial teaching assignments will include teaching investment analysis and portfolio management in our MSF program and teaching corporate finance in our EMBA program.
Andreas Simon, Professor of Clinical Accounting, Leventhal
Andreas Simon comes to us from St. Mary's College of California, and previously was a faculty member of Pepperdine University. Simon has established a distinguished career teaching and conducting research at several additional institutions, including post-doctoral training at the University of Michigan and UCLA and a visiting professor appointment at the University of Mannheim, Germany.
Simon is a CPA and teaches in the field of financial accounting, financial statement analysis and accounting analytics. He was awarded the Howard A. White Award for Teaching Excellence at the Graziadio Business School at Pepperdine.
His research focuses on the production and use of information in capital markets, including the production and dissemination of information by management of firms; the processes of information acquisition and use employed by financial analysts; and the use of information for advanced financial statement analysis with application to areas such as equity analyses. He has published in Contemporary Accounting Research, Accounting Horizons, and Journal of Business, Finance & Accounting, to name a few.
Prior to his academic career, Simon was a financial analyst and an associate for PWC in Germany. He also served as Ranger in the German Army (Deutsche Bundeswehr). He earned his Ph.D. from the University of Queensland, Australia. 
Hovig Tchalian, Assistant Professor of Clinical Entrepreneurship, Marshall
Hovig Tchalian joins us from the Peter F. Drucker & Masatoshi Ito Graduate School of Management, where, in addition to teaching courses in technology management, he designed and launched a series of innovation and entrepreneurship courses. His prior teaching experience included lecturer roles at USC Marshall, USC Viterbi and California State University, Channel Islands. He received a Ph.D., an MBA and a BA from UCLA.
The founding director of the Drucker School's Game Lab and the academic director of its Digital Innovation and Text Analysis Lab, Tchalian is a strong proponent of transdisciplinary thinking and learning, with particular expertise at the intersection of discourse analysis and management.
Tchalian also has a strong research interest, having received numerous grants. His current research focuses on how the social conversation around new technologies and innovations impacts processes of market emergence. In particular, he has used computational and machine learning methods to study the strategic categorization efforts of auto manufacturers launching into the problematic Electric Vehicle (EV) category. He has several other studies ongoing, including one large-scale study that is exploring how the gradual convergence around the meaning of the EV category has impacted market viability. 
Stephanie Tully, Assistant Professor of Marketing, Marshall
Stephanie Tully is currently assistant professor of marketing and the Stanford Business School Trust Faculty Scholar at the Stanford Graduate School of Business. She earned a Ph.D. in marketing from NYU's Stern School of Business in 2015 and started her career at USC Marshall before joining Stanford in 2019.
Her research examines financial decision-making and the influence of consumers' financial situation on their preferences and decisions. In a forthcoming paper in the Journal of Marketing Research, Tully introduces the concept of psychological ownership of borrowed money and finds that it uniquely predicts the willingness to borrow money for discretionary purposes relative to the known individual factors affecting borrowing decisions. In addition, she explores how and why consumer purchase experiences influence consumers' evaluation of their experiences.
Her articles have won or been finalists for numerous awards in marketing and consumer psychology, including Best Paper in the Journal of Consumer Research 2020 and most recently Best Paper by the Society for Consumer Psychology. Tully was recently named an MSI Young Scholar, a distinction by the Marketing Science Institute for rising stars in the field.
Angela Zhou, Assistant Professor of Data Sciences and Operations, Marshall
Angela Zhou earned her doctoral degree in operations research and information engineering at Cornell University. Before joining Marshall in 2022, she will spend a year at the Foundations of Data Science Institute (FODSI) at the Simons Institute for the Theory of Computing at UC Berkeley.
Her research interests include data-driven decision-making under ambiguity, (robust and trustworthy) statistical machine learning, (robust) causal inference, sensitivity analysis, welfare-centric machine learning and personalization. Zhou has received the Rising Star in AI Award for Social Good 2021, the Rising Star in Data Science 2020 Award and the INFORMS 2018 Data Mining Best Paper Award, and she was a finalist for the Best Paper of INFORMS 2017 Data Mining and Decision Analytics Workshop. Two of her papers, "Minimax-Optimal Policy Learning Under Unobserved Confounding" and "Assessing Algorithmic Fairness With Unobserved Protected Class Using Data Combination," have been accepted for publication at Management Science.