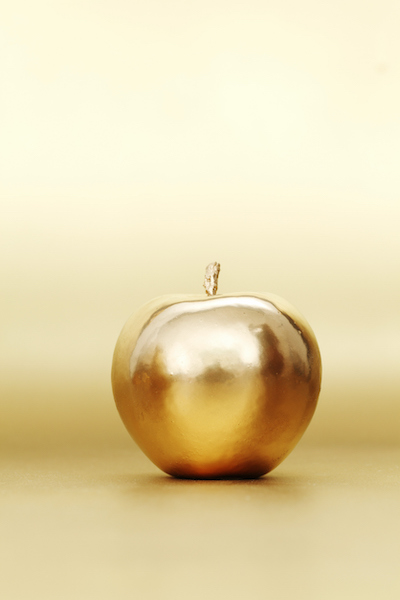 The students have spoken. The USC Marshall Golden Apple Awards for 2021-22 have been announced.
Each year graduate and undergraduate students vote on the professors and staff who have had the most impact on them. The Marshall Business Student Government (MBSG), which serves undergraduate students, recognizes outstanding faculty and staff by awarding the Golden Apple Teaching Awards and Golden Compass Staff Awards. Graduate students vote for their awardees directly.
Eleven faculty members and two staffers are among those chosen.
The 2021-22 school year was unique in that campus reopened after nearly 18 months, bringing students, staff, and faculty back together for the first time since March 2020. There were many protocols necessary to prevent COVID outbreaks, but the Marshall community stepped up. The Spring semester began remotely due to the Omicron variant, but soon classes were underway in person.
Undergraduate Golden Apple Awards include:
For teaching in core classes:
Andrea Simon, Professor of Clinical Accounting

Adel Javanmard, Associate Professor of Data Sciences and Operations
For teaching in elective classes:
Lars Perner, Assistant Professor of Clinical Marketing

Kevin Fields, Associate Professor of Clinical Finance and Business Economics
For mentorship:
Smrity Randhawa, Associate Professor of Clinical Accounting
Golden Compass (staff awards)
"I am very honored to be recognized with a Golden Apple Award," said Adel Javanmard, associate professor of data sciences and operations, who teaches the undergraduate core course BUAD311—operations management.
 
"We are very proud of our Marshall students and feel a great responsibility in training the next generation of leaders, managers, scholars and entrepreneurs. I very much enjoy teaching such a great cohort every year and helping them succeed."—Adel Javanmard, Assoc. Prof. of Data Sciences and Operations
Graduate Golden Apple Awards:
For Teaching:
Wenguang Sun, Professor of Data Sciences and Economics

Albert Napoli, Senior Lecturer of Clinical Entrepreneurship

Julia Plotts, Professor of Clinical Finance and Business Economics

Mike Lee, Senior Lecturer with Viterbi and Marshall
For Graduate Elective Awards:
Paat Rusmevichientong, Professor of Data Sciences and Operations

Arvind Bhambri, Associate Professor of Management and Organization
"It's an incredible honor to be able to teach my students," said Julia Plotts, a finance and business economics professor who also teaches in the Master of Science in Finance program. "And even more of an honor to receive this award from them."