EDIT
Nadine Watt: On Leadership and Giving Back

Nadine Watt: On Leadership and Giving Back

If you're a young woman looking to enter the real estate development side, Nadine Watt would love to hear from you.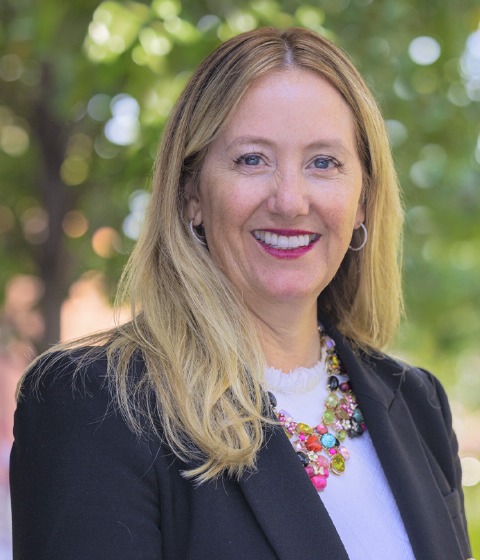 Featured

Stay Informed + Stay Connected
MARSHALL MONTHLY BRINGS YOU ESSENTIAL NEWS AND EVENTS FROM FACULTY, STUDENTS, AND ALUMNI.
"Raise your hand," she said. "I'm busy, but I'll make time."
As the president and CEO of WATT CAPITAL PARTNERS, a Santa Monica-based real estate company with more than $900 million in AUM and deep ties to USC, Watt is giving back to her community by investing in workforce housing and nurturing the Trojan Family Network.
"I was the only woman in the room for a long time," she said. "It's my obligation to help and mentor young women to become executives and get into the C-suite."
Today, Watt has overseen the development of over 50 properties, totaling some 6 million square feet, with more than half of it in L.A. County, where her grandfather launched the company to build housing for GIs returning from WWII. Her grandfather also sat on the USC Board of Trustees from 1969 until 2009.
Watt spent more than a decade as president of the company before being named CEO in 2020, just a few months before the pandemic hit and closed office buildings across the country. But she'd recognized changes in the retail market years earlier and led a shift away from project management to more asset management and multi-family housing units.
"Being a good leader is about change management," shesaid. "When you're running a business, leading is a lot about talking people through change. People don't like change. So you have to help them."
Watt credits the many women on her executive team with helping create a more fluid work environment that she hopes will bring more women into the ranks. Women in leadership and board positions bring diversity of thought and perspective, she said. "It's a new way of thinking that women bring to the table. For many years our board had no women, and I was the first one and brought more women in."

A particular passion project for Watt is the transit-oriented development that sits at Exposition and Crenshaw. Watt is working jointly with Metro, the County of Los Angeles, and a community partner (West Angeles Community Development Corp.) on this model of public/private partnership supporting the local community. Sitting at the transit intersection of the Crenshaw Line and the LAX line (when completed), it will include 40,000 square feet of retail and 401 affordable apartments, with 81 set aside for very-low-income residents. It will employ local workers in skilled trades as it builds out, providing training and a path to well-paying jobs.
"We went through the community process and decided we need to provide affordable housing to the so-called 'missing middle,' not served by luxury housing or low-income housing." Watt said.
"I am very excited by this particular project," she added.
Watt never intended to go into her family business. Educated in Switzerland, Watt spoke French and later learned Italian. "I looked at the world in a different way. I wasn't in the Malibu bubble anymore."
She graduated from Georgetown University and was planning on a career in the United States Foreign Service, but when the government didn't offer the exam the year she graduated, she pivoted and returned to her first passion: film. She earned a master's degree from the USC School of Cinematic Arts and embarked on a 10-year career as an international film executive.
When that company eventually folded, her father invited her to come back to Los Angeles and work for the family business. "I know you can read a balance sheet," he told her. She reluctantly agreed.
"I said I'd commit for two years — and now it's 22 years later!"
In the past decade, Watt has increased her involvement with USC, sitting on Marshall's Board of Councilors and serving as vice chair for the USC Lusk Center for Real Estate at the USC Price School of Public Policy. She's also served on the board of the USC Associates and was recently named president of the USC Alumni Association Board of Governors.
"Part of my business is to do well by doing good. And I want to give back in particular to USC. I hope my daughters learn from my example."
Watt will introduce USC President Carol L. Folt at the USC WOMEN'S CONFERENCE on Friday, March 3, 2023.