EDIT
Alumni Profile: Ben Frazer
Alumni Profile: Ben Frazer
Co-Founder of Highland Real Estate Partners, a vertically integrated manager of private real estate investments.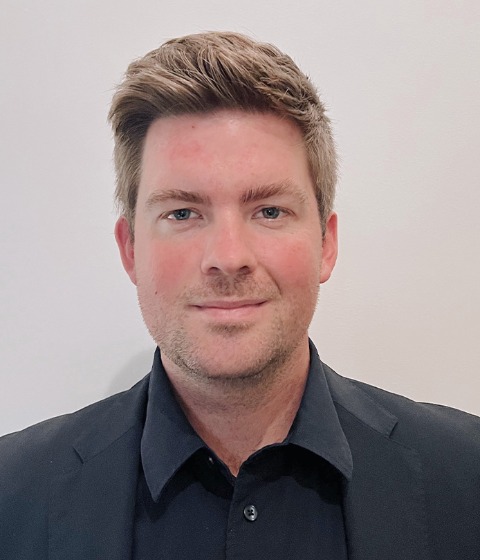 Featured
Julia Gardner Plotts

Academic Director for the Masters of Finance Program

Professor of Clinical Finance and Business Economics
Stay Informed + Stay Connected
MARSHALL MONTHLY BRINGS YOU ESSENTIAL NEWS AND EVENTS FROM FACULTY, STUDENTS, AND ALUMNI.
Looking for a Trojan on the road to success? Look no further than BEN FRAZER '15, co-founder of HIGHLAND REAL ESTATE PARTNERS, a vertically integrated manager of private real estate investments with more than $150 million of real estate under management. Frazer isn't even 30 yet.
He is grateful to USC Marshall for laying the foundation for his success.
"USC Marshall prepared me to thrive in a range of professional environments," he said. "The school had everything: strong academics, a great social scene, and plenty of opportunity to push yourself out of your comfort zone."
While at USC, he didn't concentrate on real estate, he admits, instead focusing on coursework in corporate finance and accounting. Frazer developed his interest in the real estate sector at an early age after learning the business from his father. While at Marshall, he found a mentor in JULIA PLOTTS, a clinical finance and business economics professor who took him under her wing. He made a good impression.
"Ben was one of our top finance students and was very involved in our undergraduate student organization, the TROJAN INVESTING SOCIETY," said Plotts. "He participated in our mentorship program and was one of our finance student leaders."
Frazer went on to work as an analyst in Bank of America Merrill Lynch's Mergers & Acquisitions Group, then spent six years at Temasek Holdings focusing on Healthcare and Technology investments.
While he enjoyed his time in institutional investing environments, Frazer always had a desire to step out on his own and build a business. At the height of the pandemic, he was given that opportunity after being introduced to Dylan Grigg via a former colleague at Bank of America Merrill Lynch. They shared a mutual interest in real estate and saw an opportunity to create an edge in the sub-institutional corner of the market by consolidating assets from mom and pop operators. They went on to co-found Highland Real Estate Partners shortly thereafter.
"We aligned on a strategy and started small, raising small pools of capital to acquire a couple of small multifamily properties," said Frazer.
Highland has grown significantly since then, today managing more than $150 million of real estate spanning over 550 apartment units on behalf of its investors. The firm is focused on acquiring and operating sub-institutionally sized multifamily, affordable housing and university housing assets in select U.S. submarkets, including Greater Chicagoland and Salt Lake City, with plans to expand into other geographies over time.
"We were deliberate in choosing an asset class under the radar of larger, sophisticated institutional investors," said Frazer. "We see a real opportunity to drive strong risk-adjusted returns for our investors."
Even though he's from Chicago, Frazer and his two brothers, who also graduated from USC Marshall, now live in New York City, and maintain close ties to their West Coast alma mater.
Plotts noted that Frazer and his brothers, Jake ('13) and Sam ('22), have given back to USC by helping recruit top candidates from Marshall to prominent investment banks in New York City. "Ben did the same when he worked for Temasek Holdings in New York and at the firm's headquarters in Singapore," she said. "He actively promoted hiring Marshall students for the firm's undergraduate Associate program in New York, China, and Singapore."
For Frazer, giving back is just the natural evolution of his USC Marshall experience.
"You want to feel good about where you went to school and stay actively involved," he said. "USC continues to be a formative place for me and my family."