EDIT
Abby Fifer Mandell
Senior Lecturer in Entrepreneurship
Abby Fifer Mandell is an award-winning educator, user researcher, master facilitator and design strategist. As senior lecturer in entrepreneurship and founding executive director of the Brittingham Social Enterprise Lab, Abby has guided hundreds of individuals and organizations to apply user-centered design to challenges faced by individuals and families worldwide. Community foci include older adults, farmworkers in California's Central Valley, and adults diagnosed with Type 2 Diabetes. Abby won the Academy of Management Innovation in Entrepreneurship Pedagogy Award in 2018. Prior to USC, Abby lectured at American Jewish University and designed educational facilities with Brailsford & Dunlavey. She is a Wexner Heritage Fellow, serves on the advisory board of United Parents and Students, and in 2023 received the USC Mentoring Award for Faculty Mentoring Undergraduate Students.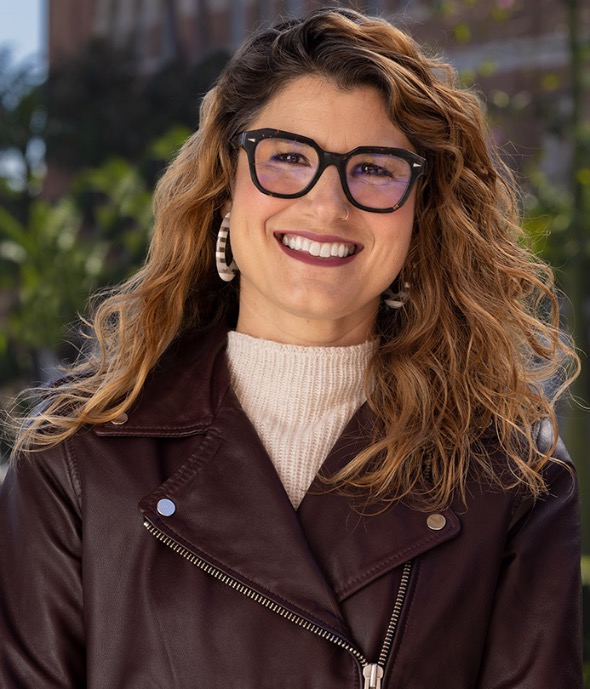 Areas of Expertise
Aging
Business of Sustainability
Design Thinking
Human-Centered Design
Innovation
Social Entrepreneurship
Programs
Entrepreneurship + Innovation
Departments
Lloyd Greif Center for Entrepreneurial Studies
Centers + Institutes
Lloyd Greif Center for Entrepreneurial Studies
Course List
GSBA 552 - Problem Solving and Decision Making: An Integrative Approach
BAEP 571 - Social Innovation Design
BAEP 471 - Social Innovation Design Lab
BAEP 558 - The Entrepreneurial Advisor: Problem Solving for Early-Stage Companies
The latest interviews, quotes, citations, and research in the media.
Kevin Kassel '17 Profiled by USC News

KASSEL, a double major in business and environmental studies, founded Club H2O and Aqus — a company devoted to deliver water filters to developing countries currently dependent upon boiling or buying water.