EDIT
Sanjay Sharma
Adjunct Professor of Finance and Business Economics
Sanjay is an adjunct professor at USC Marshall School of business. He is the Founder and Chairman of GreenPoint Global that provides green lending software to major banks, and advisory, content, process and technology services to insurers, law firms, publishers, and related industry segments. GreenPoint has over 500 employees with a global footprint and a stable client base that ranges from small and medium-sized organizations to Fortune 1000 companies worldwide. His career in the financial services industry spans three decades during which he has held investment banking and C-level risk management positions at Royal Bank of Canada (RBC), Goldman Sachs, Merrill Lynch, Citigroup, Moody's, and Natixis. As an investment banker he has worked in several industry sectors including media and entertainment, financial institutions, technology, airlines, surface and air transportation, consumer and commercial finance, mortgage banking, defense and aerospace, and automobile manufacturers.
Sanjay is the author of "Risk Transparency" (Risk Books, 2013) and a co-author of a "The Fundamental Review of Trading Book (or FRTB) – Impact and Implementation" 2018, and "Data Privacy and GDPR Handbook" (Wiley, 2019). Over the last three decades he had taught graduate courses at Columbia, Fordham, US Berkeley, NYU, EDHEC and other universities around the world. He was the Founding Director of the RBC/Hass Fellowship Program at the University of California at Berkeley. Sanjay has served as an advisor and a member of the Board of Directors of UPS Capital (a Division of UPS). He has served on the Global Board of Directors for Professional Risk International Association (PRMIA). He holds a PhD in Finance and International Business from New York University and an MBA from the Wharton School of Business and has undergraduate degrees in Physics and Marine Engineering. Sanjay acquired his appreciation for risk firsthand as a merchant marine officer at sea where he served for seven years and received the Chief Engineer's certificate of competency for ocean-going merchant ships.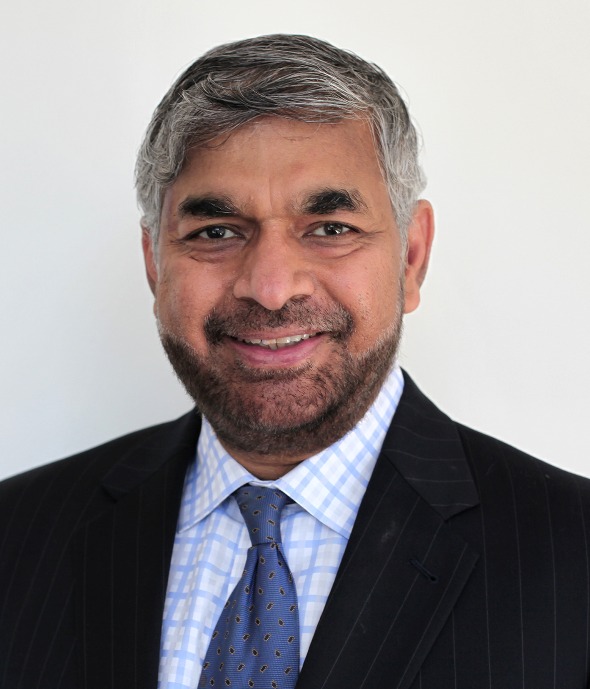 Areas of Expertise
Banking
Entertainment
Finance
Media
Sustainability
Departments
Finance + Business Economics
The latest interviews, quotes, citations, and research in the media.