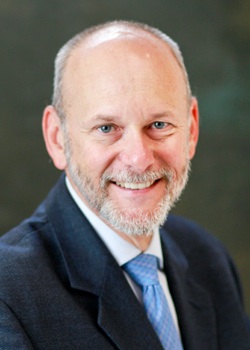 LARRY HARRIS, Fred V. Keenan Chair in Finance and professor of finance and business economics at USC Marshall, along with two colleagues from USC's Information Sciences Institute, is the recipient of a $1 million grant from the U.S. Defense Advanced Research Projects Agency (DARPA).
DARPA is the organization that oversees technology development for the Department of Defense. It has played an important role in innovations such as the Moderna Covid-19 vaccine, GPS, drones and the Internet.
Over the next year, Harris will be a co-principal investigator with Srivatsan Ravi (principal) and Pedro Szekely (co-principal) on the project, titled "Self-Stabilizing Synchronization Over Secure Federated Knowledge Graphs for Multi-Lateral Market Structures."
"The research will investigate how to better prevent financial data loss due to hacking or the failure of physical systems," explained Harris, an expert in regulatory and practitioner issues in trading and investment management and a former SEC chief economist.
Harris will contribute knowledge about what data needs to be stored and how the market is organized, while his fellow researchers will analyze the data structures and new tools for storing data that might be more resilient to loss.
"Market-based financial systems depend critically on knowing who owns and who owes assets and contracts," Harris said. "This project's purpose is to ensure that the systems that record this information are as reliable as possible in the face of unknown attacks by hackers and the possible physical loss of storage devices."