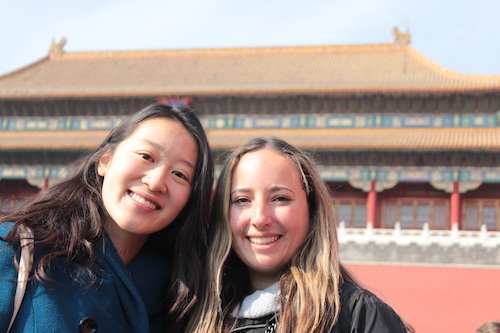 The Marshall School of Business is well-known for its focus on international learning opportunities. In a non-pandemic year, the school typically sends more than 800 undergraduate students abroad, either for week-long faculty-led company visits, or longer-term study abroad opportunities.
This year, Marshall is hosting the Business International Studies Network (BisNet), a forum of top U.S. business school undergraduate administrators whose members work in cooperation to advance international business education, October 13-15, 2021.
Marshall joined the organization, now in its 20th year, in 2014, and is one of 28 universities involved. Schools attending this virtual event include NYU's Stern School of Business and the Wharton School of the University of Pennsylvania.
"As a leader in international business education, this conference allows USC Marshall to showcase its unique international programs and how we successfully pivoted during the pandemic," said Anakkarat (Ana) Barth, director of Marshall's Office of Global Programs and Partnerships. "It also gives us an opportunity to share, discuss ideas, and learn best practices from other top business schools in the U.S."
Each year, the member schools' international and study abroad administrators meet to discuss opportunities and challenges related to international business education. This year's tentative conference topics include Diversity and Inclusion in Study Abroad, Risk Assessment, In-Country Safety and Security, and Best Practices.