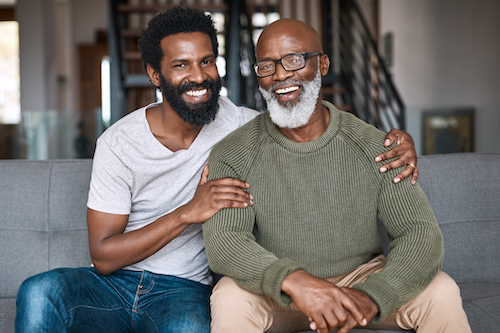 Innovation drives the global economy. From software development, to product launches, to the resurgent space race, the introduction of new ideas and new approaches refreshes everyday experiences and inspires entrepreneurs to new heights.
Innovation often comes in unexpected forms, but it can be a process that leaves some groups behind. As populations age, particularly in wealthier countries, is society doing enough to innovate new ways to improve the lives of older people?
That is the question behind a recent case study from the Lloyd Greif Center for Entrepreneurial Studies at USC Marshall. The case, entitled "The Rebirth of Innovation at AARP" and written by Greif Center adjunct professor Paul Orlando and case fellow Veronica Perry, looks at how the organization once known as the American Association of Retired Persons continues to listen to its members, develop new ideas, and launch products aimed at the "longevity economy."
According to Andy Miller, AARP's Senior Vice President of Innovation and Product Development, the Longevity Economy represents the economic contribution of Americans over the age of 50.
"In 2018, believe it or not, the Longevity Economy was more than $9 trillion, and is projected to grow to $13 trillion by 2030," said Miller. "In less than 10 years, the United States will reach a demographic turning point where all baby boomers will be older than age 65, and one in every five residents will be retirement age. This presents a tremendous opportunity."
"I hope that more people learn about the importance of the large and growing market of older adults. This population and market are massive and yet are given a relatively small amount of attention. There is a great opportunity to play a role in the development of this market."—Paul Orlando, Greif Professor
That opportunity comes in the form of an increased – and ongoing – focus on aging issues, where before they may have fallen from public view.
"There are massive global demographic trends that make healthy aging a more important issue," said Orlando.
A Personal Connection
Orlando also alluded to some important trends that may well change the overall economic picture in coming years, specifically that as people live longer, they need new and different products and services to continue living a full life. He saw that need first-hand with his own parents.
"Personally, the reason I wanted to write this case wasn't based on the demographic trends as much as it was observing my own parents aging," he said. "They went from a self-sufficient life to one where they needed some assistance when it came to health care or something as basic as getting transportation to an appointment. I'm interested in how the next generation of innovations will help people remain independent and healthy for longer."
Innovation at Scale
The fact that millions of people face similar issues while much of the existing system either ignores or underserves them is exactly why AARP aims to remain relevant for its members via the organization's Innovation Labs, led by Andy Miller. Miller worked closely with Orlando as the case study developed.
"AARP was built on innovation and has a long history of developing solutions that create opportunity and solve problems for people 50-plus," said Miller. "It's part of our DNA. Our role in discovering and working with the most disruptive startups is focused on tackling society's most pressing issues as we age and exploring opportunities to empower people to choose how they live as they age."
Teaching for Real-world Influence
Marshall and the Greif Center leverage insightful case studies because they provide a view into the challenges that a business and its management have faced. What students find in a case may be something that they later end up dealing with themselves.
"Case protagonists aren't operating with perfect information or making perfect choices," said Orlando. "Rather, they are dealing with the realities of their time, place, and industry. Their situation may be vague and unclear. Years later, I still find myself thinking back to several case studies I studied as a student."
While innovation is often associated with youth, Miller said that the market for what he described as "ageless design" is wide open for entrepreneurs.
"We hope this case study will challenge perceptions and help students understand how the growing aging population is relevant to their personal lives and future careers," said Miller, "and that the case inspires the next wave of entrepreneurs who see opportunities stemming from the aging trend."
"I hope that more people learn about the importance of the large and growing market of older adults," concludes Orlando. "This population and market are massive and yet are given a relatively small amount of attention. There is a great opportunity to play a role in the development of this market."