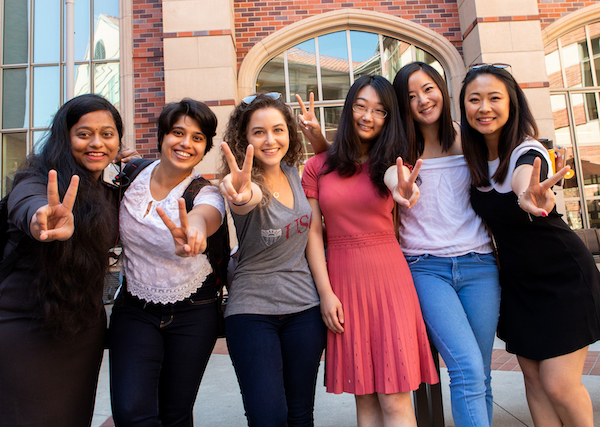 In an important update, USC Marshall announced that its entire undergraduate program has been designated STEM, which stands for Science, Technology, Engineering and Math. The designation applies to the following business programs:
Accounting

Business Administration

Including all Emphases (Business Analytics, Communications, Entrepreneurship & Innovation, Finance, International Relations, Leadership & Innovation, Marketing, Real Estate Finance, Risk Management.

Business of Cinematic Arts

World Bachelor in Business
The STEM-designation is a recognition of the strong technical and quantitative focus of the Marshall School's undergraduate curriculum, said Ramandeep Randhawa, vice dean for undergraduate programs.
"We think this designation will additionally differentiate the value of an undergraduate business education at Marshall," he said. "And it will particularly stand out among employers and prospective students."
Technical Fluency
Over the past decade, the Marshall undergraduate curriculum has steadily been adding coursework that emphasizes and builds technical, analytical, and quantitative skills among its students. These updates have been spread across all core courses, but most notably among the Introductory Business Statistics course, Accounting, Economics, Finance, Operations Management, and Strategy courses. In fact, the business core includes an entire course devoted to Business Analytics. Further, several business core classes now offer advanced options, such as Data Science for Business and Advanced Business Finance, that are even more quantitatively focused.
The designation that Marshall undergraduate programs are STEM-designated has implications for international students, who will now be able to apply for a 24-month STEM-OPT extension, which will enable them to apply to a broader array of jobs in the U.S.
International students should note that this extension is not guaranteed but is approved by federal departments beyond the university's purview. Students are strongly advised to carefully read the Office of International Services instructions here and here, which explain the STEM OPT extension eligibility and proceed accordingly.