EDIT
USC Marshall Honors Kevin Curry as the 2023 Food Industry Executive of the Year
USC Marshall Honors Kevin Curry as the 2023 Food Industry Executive of the Year
The USC Marshall Food Industry Management (FIM) program will honor Kevin Curry as its 2023 Executive of the Year.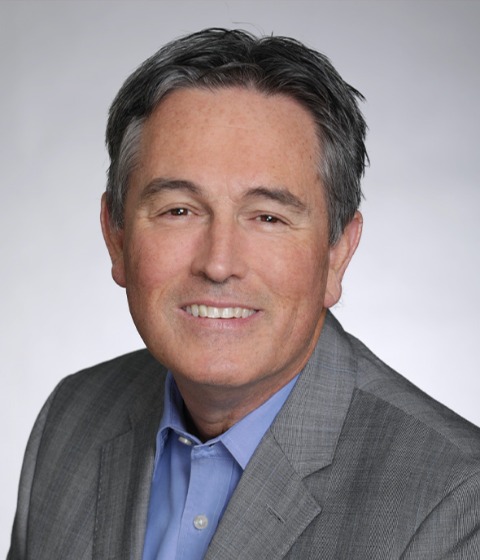 Stay Informed + Stay Connected
MARSHALL MONTHLY BRINGS YOU ESSENTIAL NEWS AND EVENTS FROM FACULTY, STUDENTS, AND ALUMNI.
Every year the USC Executive of the Year award is presented to an individual food industry executive who has demonstrated extraordinary leadership and commitment to education. KEVIN CURRY is both a Food Industry Management Program graduate and a USC Marshall MBA alumnus. He is also one of USC Marshall's most valued partners. As President of the Southern California Division of Albertsons, Vons, and Pavilions, Curry will accept the award and serve as the keynote speaker at the April graduation banquet, which will celebrate graduating students from the FIM Class of 2023.
Curry began his career in 1978 with Alpha Beta Stores in Southern California. After graduating from Cal State Los Angeles with a BS in accounting, Curry held a variety of roles in operations, marketing and supply chain for Alpha Beta, Lucky Stores, Albertsons, Raley's and Safeway. Curry moved back home to Southern California from Northern California in July 2018 as the Vice President and General Manager of the Pavilions banner stores. In 2020, Curry was promoted to President of the Southern California Division of Albertsons, Vons, and Pavilions. Today, he leads over 34,000 associates in Southern California and is energized by seeing them grow both personally and professionally.
Curry is a graduate of the USC Food Industry Management Program (1989-1990) and holds an MBA from USC Marshall. He serves on the Western Association of Food Chains Advisory Council board and is a board member of City of Hope's Southern California Food Industries Circle. He and his wife of 35 years Mary reside in Newport Beach. They can often be found at Disney World in Orlando, near where their daughter Jillian lives.

"Kevin Curry, with support from the Albertsons Cos, has been a remarkable partner in education for the Food Industry Management Program at USC," said USC Marshall Dean Geoff Garrett. "We are grateful for the partnership and honored that he and his company continue to send high-potential leaders to the USC Marshall Food Industry Management Program every year."
Over the years, Curry has entrusted the USC FIM program with a number of his company's high-potential future leaders. While each participant arrives with their own unique set of talents, experiences and backgrounds, all share a passion for the food industry.
"Kevin has partnered with USC Marshall for the past 23 years to inspire and motivate future leaders for our industry," said DR. CYNTHIA MCCLOUD, director of Marshall's Food Industry Programs. "We share a passion for encouraging those in our span of care to go back to school and complete or enhance their education journey, so they are prepared to help their companies compete in this rapidly changing market.
"At Marshall, we are grateful for our shared vision with Kevin Curry and the Albertsons Cos. to build learning experiences that have high impact, human-centered, and results-driven outcomes," she said.
"I am honored to receive this recognition alongside the 65th class of the USC Food Industry Management program," said Curry. "As a graduate of the class of 1990, I know first-hand the impact and value of the FIM program in developing future food industry leaders. Not only does the FIM program, in conjunction with the WAFC, deliver on the mission to 'Advance the Food Industry through Education and Leadership,' every student develops both personally and professionally from this experience. Albertsons, Vons, and Pavilions have sent some of our key talent to participate in the program and they have returned as shining leaders in the industry. We are proud to support the USC FIM program."
USC Marshall School of Business Food Industry Management Program
The Food Industry Management Program at USC's Marshall School of Business marked its 65th anniversary. Each year, 30-35 students are chosen from a wide range of companies in the food industry to participate in the elite semester-long program. Each student accepted into the program receives a full tuition scholarship through the Western Association of Food Chains. Individuals selected must have proven records of management accomplishments with significant potential for future advancement.
For more information, please visit their WEBSITE or contact Jennifer Fisher at the Food Industry Management Program office at 213-740-0416 or via EMAIL.