EDIT
Marshall's Master of Science in Finance Program Ranked #1 in the US by Financial Times
Marshall's Master of Science in Finance Program Ranked #1 in the US by Financial Times
Program positions students for success in highly competitive economy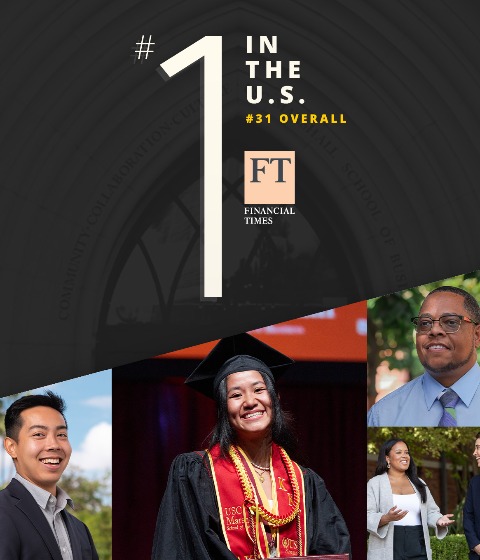 Featured
Julia Gardner Plotts

Academic Director for the Masters of Finance Program

Professor of Clinical Finance and Business Economics

Rahsan Akbulut

Associate Vice Dean for MS Programs

Academic Director for the MBA.PM

Associate Professor of Clinical Finance and Business Economics

Geoffrey Garrett

Dean

Robert R. Dockson Dean's Chair in Business Administration

Professor of Management and Organization
Stay Informed + Stay Connected
MARSHALL MONTHLY BRINGS YOU ESSENTIAL NEWS AND EVENTS FROM FACULTY, STUDENTS, AND ALUMNI.
Marshall's Master of Science in Finance (MSF) program has been ranked as the #1 graduate finance program in the US by the Financial Times, and #31 globally. Known for its innovative offerings and customizable specialization, the MS Finance program graduates are poised for highly sought-after jobs and equipped for real-world challenges.
"Our MS Finance program positions our graduates to be successful in a highly competitive economy. Our three-semester program is flexible and allows a degree of specialization that enables students to embark on careers across a variety of functions. We are committed to offering innovative classes, a collaborative culture and connections to the Trojan family," said Julia Plotts, MSF academic director and clinical professor of finance and business economics.
The program prepares students for careers across a variety of functions including commercial and investment banking, asset management, quantitative research and trading, risk management, venture capital and private equity, consulting, sales and trading, impact investing and fintech.
"We are proud that Marshall's Master of Science in Finance has been recognized for the exceptional program that it is," said Dean Geoffrey Garrett. "As the pace of innovation gets faster and faster, our world-renowned faculty ensure Marshall students are equipped with the skills and knowledge needed for successful career pathways in finance and business."
The MSF is a full-time program starting in August that allows students to earn a graduate degree in 16 months.
"Beyond academic excellence, our Master of Science in Finance emphasizes the importance of personal growth. Our faculty, program and career teams are committed to providing unwavering support to our students throughout their educational journey and beyond. The success of our students after graduation as well as their continued engagement with us speaks volumes about the effectiveness of our program. It is a testament of the strong sense of community we are creating within our MS Finance program and our broader Marshall graduate programs," said Rahsan Akbulut, associate vice dean for graduate programs.
In addition to the typical finance and consulting career opportunities, due to Marshall's geographic advantage students are uniquely positioned to explore careers in tech, media and entertainment, life sciences and other growth industries.