EDIT
Stephen Lind
Associate Professor of Clinical Business Communication
Stephen Lind is a Associate Professor of Clinical Business Communication at USC's Marshall School of Business, where he teaches courses in business communication. His teaching encompasses strategic messaging, technology in communication, consulting, and refining speaking and writing skills for business contexts.
Prof. Lind is an award-winning educator, recognized with the Marshall Teaching Excellence Award for his contributions to the business classroom. He teaches across Marshall programs, from the school's top-ranked undergraduate and graduate programs to high school immersion courses and traveling global programming.
Lind's research interests lie in business communication technology and the nuances of communication choices, such as the use of video for business and the use of religious messaging in entertainment commerce. He is the author of the internationally recognized creator-biography and industry-insights book, "A Charlie Brown Religion." Before joining USC, Dr. Lind was hired to build the business communication initiative at Washington and Lee University's commerce school. He received his PhD, with distinction, from Clemson's transdisciplinary Rhetorics, Communication, and Information Design program.
Outside of academia, Dr. Lind runs BizComm Ally, a consulting firm that assists businesses with their communication needs. He works with a range of clients, from multinational corporations to local L.A. entrepreneurs. His consulting work includes strategy development, content direction, and offering training workshops that drive business growth.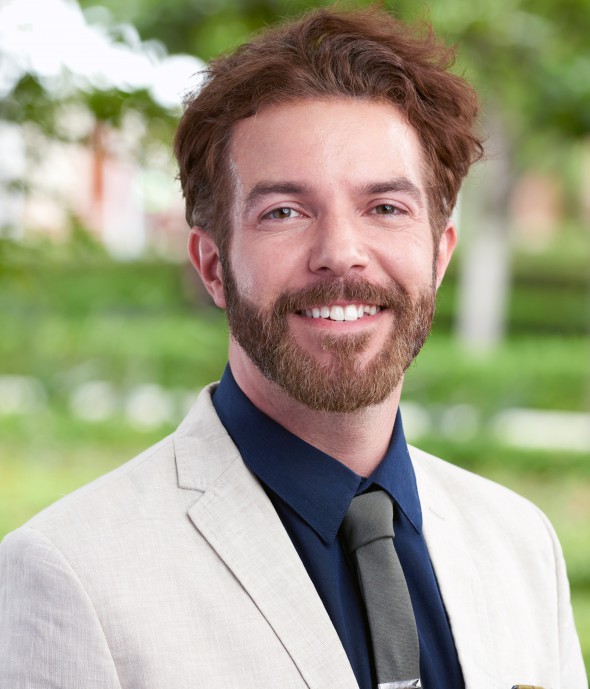 Areas of Expertise
Artificial Intelligence (AI)
Branding
Business Communication
Communications
Cross-Cultural Communication
Digital Communication
Emerging Technologies
Entrepreneurship
Intersectionality
Media
Course List
WRIT 340 - Advanced Writing
GSBA 523 - Communication for Management
BUAD 302 - Communication Strategy in Business
BUAD 104 - Learning About International Commerce
GSBA 552 - Problem Solving and Decision Making: An Integrative Approach
BUCO 599 - Special Topics