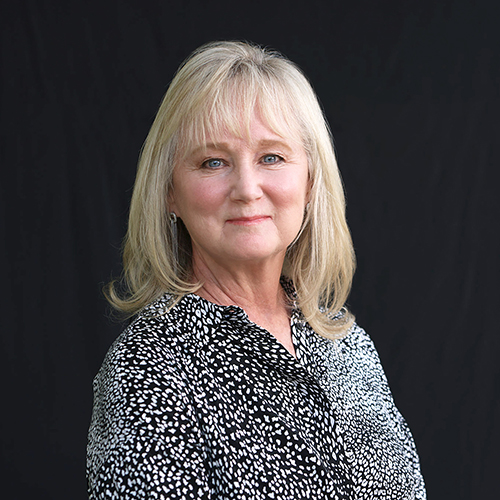 As the Chief Financial Officer of Bloomberg LP, Patti Roskill '87 has a few insights into what it takes to make it into the C-Suite: Intelligence, drive and a broad skillset, among other attributes are important. But mentors are key.
A mentor in her junior year helped her gain entry to the male-dominated finance industry, and she credits mentors with helping her push herself toward success.
"USC and Marshall created an environment in which my vision was greatly expanded, enabling me to set much higher expectations for myself," said Roskill. "The support from faculty and the Trojan Family enabled me to achieve greater success."
And although a good deal has changed for young women entering the financial industry today, one thing hasn't: "Hard work," she said. "There is no getting around that."
Today her hard work is paying off. An active member of Marshall's Board of Councilors, and the mother of twin daughters who recently graduated from USC (in business and neuroscience respectively), and a son currently a rising junior at Marshall, Roskill wants to be more intentional in giving back—in both time and resources—to the university that gave her the skills to succeed. Her most recent gift was split between the Keck School of Medicine, helping to seed its Keck Street Medicine initiative, and the Marshall School.  
Growing up Everywhere
Roskill grew up around the country, an "Air Force brat," living in more than half the states, by her own reckoning. She was accustomed to moving, accustomed to dropping into new situations, and fitting in.
When it came time to apply for college she applied to only three schools, in locations that spanned the country: USC, Cornell, and University of Colorado, Boulder.
The sunshine and Trojan football won out. "I didn't know anyone in California or at USC," she recalled. "But my background helped, and I quickly met some amazing people."
Roskill arrived at USC as a petroleum engineering student. "I'd done well enough that I was able to transfer into the business school, which was a natural shift given my strong math background," she said.
She recalled her experience at USC fondly, with all the traditional touchpoints—game days, tennis, dorm friends, group projects. She remains close with some of her freshman dorm mates, she said. The curriculum at Marshall suited her as well. "Case studies and group projects really helped develop my critical thinking and interpersonal skills," she said. She took advantage of the school's robust network as well, finding a mentor in her junior year who worked as a retail broker with Dean Witter and helped her get an internship.
In the late '80s, finance was booming. And although she loved the West Coast, Roskill was recruited to work for what was then almost a household name: Drexel Burnham. For a finance major, "…It wasn't something you could say no to at that time," she recalled.
But six months later, Burnham was struggling (it went bankrupt in 1990). To stay in New York, she pivoted to a job at a firm with a much smaller name, but where she would go on to a series of successful roles—Geller and Company, a strategic financial advisory firm, where she worked on a primary client, Bloomberg LP, the global information and news leader launched in 1981 by Michael Bloomberg.
She stood out from the start as a smart and capable finance mind. Within her first few months at Geller, she was tasked with raising $75 million. It was a huge ask for a junior employee, but Roskill executed. "I was so young I didn't think to second-guess myself," she said. "Sometimes you just have to tackle things."
She rose through the ranks. "Becoming a generalist should be seen as a positive," she said. "When you're able to take a number of roles across different areas and businesses, it allows you to develop a stronger and broader skillset, which will strengthen the next thing that you do."
In 2019 she joined Bloomberg's Management Committee—its first woman—and assumed a larger strategic role within the company. Just last year, Bloomberg acquired the dedicated CFO and business services division that she managed at Geller and Company.
Giving Back
Roskill credits her Marshall education for providing her the tools necessary, including the confidence, to succeed. "The people, the collaboration—Marshall is a business school culture unlike any other," she said.
Naturally she wanted to give back. On the heels of her first gift to Marshall she joined its newly created Board of Councilors, an advising body that brings executive advice to Dean Geoff Garrett. Roskill is particularly interested in curriculum and programs that differentiate Marshall from other business schools, such as its new joint degrees, including the Business of Cinematic Arts (BCA), which pairs Marshall courses with tailored industry classes at USC's vaunted School of Cinematic Arts, and a new joint major pairing business with AI classes at the Viterbi School of Engineering.
She tells young women interested in finance today that the real business education begins after the classes end. Leaders need more than analytic and organizational skills, "Success today requires not just IQ but EQ in order to lead," said Roskill.
While the drive and sacrifice required to make it to the top are traits that can't be taught, collaborative skills can be, and that is an area in which the Marshall School of Business stands out, she said. "Find and surround yourself with smart people—men and women—who believe in you and want to see you succeed. You've got a competitive advantage with the Trojan Family."