EDIT
Garrett Brown
Adjunct Professor of Entrepreneurship
Garrett Brown and his business/teaching/writing partner, Colin Coggins, are authors, speakers, and professors known for their entertaining and unexpected approach to selling that blurs the line between sales and life. They teach the popular class they created, Sales Mindset for Entrepreneurs, at the University of Southern California's Marshall School of Business. As sought-after speakers, they bring their antithetical, mindset-first approach to audiences around the world. In 2023, their book, The Unsold Mindset: Redefining What it Means to Sell, was published by Harper Business. They are also co-founders of Agency18, a firm that helps mission-driven companies adopt the Unsold Mindset.
Garrett began his career as a corporate lawyer representing entrepreneurs and startup founders. Inspired by his clients, he decided to leave the world of law and enter the exciting world of tech startups. His first role was as a salesperson for online gaming platform Fastpoint Games, where he eventually climbed the ranks to run all sales and business development efforts until the company was acquired.
Garrett later helped launch enterprise software startup Bitium as the company's chief revenue officer, building and overseeing all revenue functions. After Colin joined the company, the two worked side-by-side until Bitium was acquired by Google. Garrett joined Google in a revenue management role, learning countless lessons about the inner workings of one of the most recognizable companies on the planet.
Today, in addition to the work he does with Colin, Garrett is an active investor and startup advisor. He lives in Huntington Beach, California with his wife and two boys.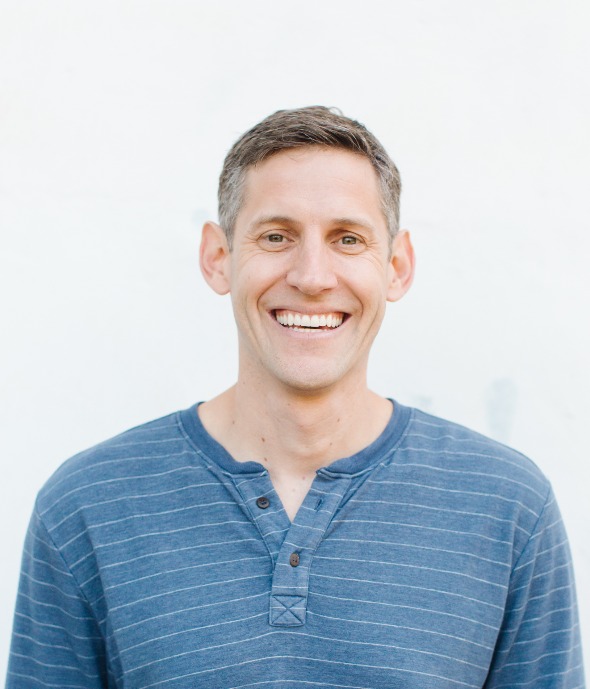 Departments
Lloyd Greif Center for Entrepreneurial Studies
Centers + Institutes
Lloyd Greif Center for Entrepreneurial Studies
Course List
BAEP 473 - Sales Mindset for Entrepreneurs
Sales Evangelicals

In their new book, Colin Coggins and Garrett Brown expand on the life lessons they teach in their popular and unorthodox business class.