EDIT
Three Questions for James Healy on FTX
Three Questions for James Healy on FTX
USC Marshall expert answers some questions about the FTX bankruptcy…but still believes digital assets are here to stay.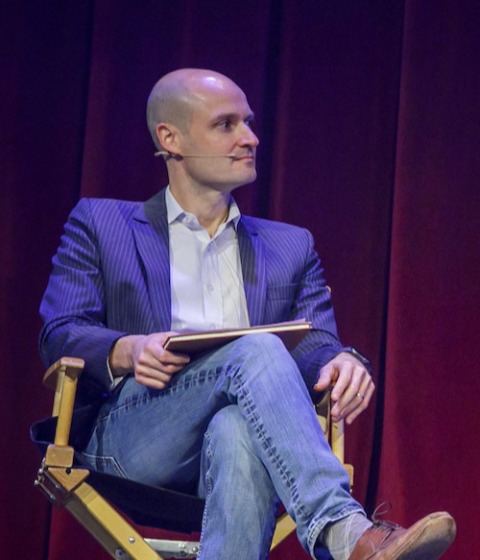 Stay Informed + Stay Connected
MARSHALL MONTHLY BRINGS YOU ESSENTIAL NEWS AND EVENTS FROM FACULTY, STUDENTS, AND ALUMNI.
On Nov. 11, FTX, the fourth-largest crypto exchange in the world, along its sister firm Alameda Research and 130 affiliated companies under the FTX Group banner filed for bankruptcy. Its CEO, 30-year-old Sam Bankman-Fried, resigned. The news has been in the headlines ever since.
FTX was considered one of the most trusted places for retail investors to enter and trade cryptocurrency, and its demise is rippling throughout the digital assets and financial industries. We asked James Healy, president of Digital Disbursements, a digital payments provider, founder of investment firm JFH Capital, and an adjunct professor of blockchain and fintech at USC Marshall for his take on the ramifications.
Q: The digital assets market has been up and down, but over the long run, supporters say, it's been up. What does the bankruptcy of FTX mean for the market going forward in your opinion.
JH: From crypto specific news (e.g., FTX) to macro-economic considerations such as the potential of a looming recession and a rising interest rate environment, there are many factors impacting the digital assets market today. In the long-term, the digital assets market will reflect the value that the technology and people in the industry contribute to the economy and society. My underlying belief in the power of blockchain primitives like smart contracts, digital ownership, distributed consensus, and more remains as strong as ever.
Q: Mainstream players such as Sequoia Capital bought into FTX. Indeed, the exchange itself was meant to bring a measure of stability to the wild west of crypto. What happens next?
JH: My hope is that thoughtful regulation will come to the blockchain industry to enhance stability and transparency. In the short-term, comprehensive regulation seems unlikely, but regardless of regulation, individuals can choose to conduct business with more transparency partners. For example: a publicly traded exchange with published audited financials (e.g., Coinbase) or a stablecoin with monthly attestation reports from a reputable independent auditor (e.g., USDC).
Q: Some have likened the FTX meltdown and bankruptcy as akin to the Lehman Brothers moment in 2008. Is it analogous, in your opinion?
JH: I believe there are contagion risks within the crypto industry; suspected failures (e.g., Blockfi) may fall as well as currently unknown dominoes. The markets may drop further. With that said, I think of Lehman as a more systemic issue than FTX, and I feel the digital assets industry is at the beginning of an enormous innovation cycle.
The blockchain ecosystem is just getting started (currently comparable to the internet in 1995 based on user adoption). Uses and tools are still in exploratory phases, but as these improve and scale, mass adoption is on the horizon as blockchain becomes not only ubiquitous but mainstream.