EDIT
Dean's Dialogue: The Business of Formula One (05/12/2022)
Dean's Dialogue: The Business of Formula One (05/12/2022)
Marshall Dean Geoff Garrett speaks with Toto Wolff in a Dean's Dialogue May 12.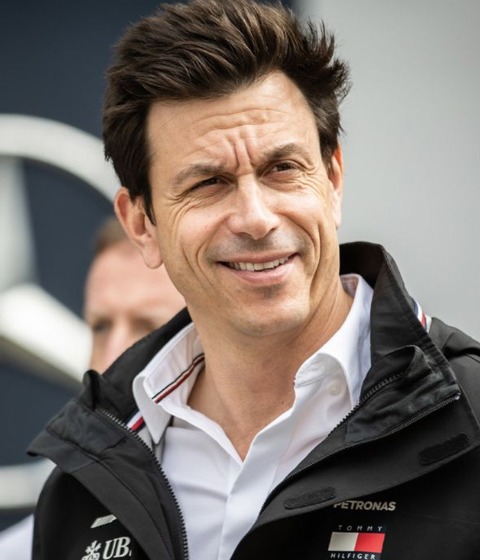 Featured
Geoffrey Garrett

Dean

Robert R. Dockson Dean's Chair in Business Administration

Professor of Management and Organization
Stay Informed + Stay Connected
MARSHALL MONTHLY BRINGS YOU ESSENTIAL NEWS AND EVENTS FROM FACULTY, STUDENTS, AND ALUMNI.
Toto Wolff, team principal and CEO of the Mercedes-AMG Petronas F1 Team spoke with USC Marshall Dean GEOFF GARRETT in a wide-ranging discussion about all things Formula One, as part of the latest in the Dean's Dialogue series, held on May 12, 2022. A record number of Marshall community members logged on to watch live and submit questions.
Wolff is an entrepreneur who became the managing partner of the MERCEDES team in 2013, alongside wider responsibilities as head of Mercedes-Benz Motorsport.
Since Liberty Media acquired Formula One Group in 2017, modernizing the organization and building a social media presence, the popularity of the sport has soared, especially in America, where attendance at Grand Prix events HAVE DOUBLED in some cases. Audiences have also grown thanks to Netflix's highly rated "Drive to Survive" series, which pulls the curtain back on the drama and high-stakes behind each race.
Wolff and Garrett spoke about topics from human leadership, crisis management, and investment, to the business of F1 and memories of his friend Niki Lauda.
"For me the analogy is, I move between the balcony and the dance floor. The dance floor is what I'm doing right now, trying to sort out the car, and the organization every single day, and the balcony is a place where I'd like to return, because it's my main job, looking at the strategic direction of the team, what's the sport giving us, having the political and commercial role, and hopefully I'll get there soon."